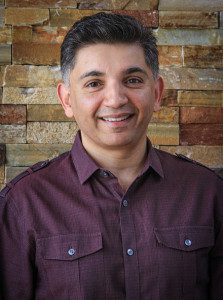 Osman Rashid is an executive and entrepreneur in the field of education technology. Currently he is the founder and CEO of Galxyz, an intergalactic science adventure that he founded in late 2013.
Previously, he was co-founder and CEO of online textbook rental leader and student hub Chegg, remaining involved until early 2010 after dramatically growing the company from its inception in 2005. He was also co-founder and CEO of Kno, Inc., (acquired by Intel in November 2013) a digital education platform company. Currently, Osman is involved with ChildLife Foundation as a member of the Board of Trustees.
Before founding Galxyz, Chegg and Kno, Osman Rashid also started Gravitywell, an ASP based customer service solution, and worked at Venturian, a subsidiary of ATIO Corporation, where Osman served as VP of Business Development and Marketing. Between start-ups, Osman was Director of Business Development at Chordiant Software, Inc.
Awards
Ernst & Young Entrepreneur of The Year Award in 2009 for Consumer Products in Northern CA. The Ernst & Young Entrepreneur Of The Year© award is the world's most prestigious business award for entrepreneurs, spanning more than 140 cities and 50 countries worldwide.
Forbes Impact 15 for 2012
Inc.'s Immigrant Edge: 9 Wildly Successful Entrepreneurs.
Media Samples
Fox Business: Shaking Up The Education Industry