About The Kelsey MacLean Brand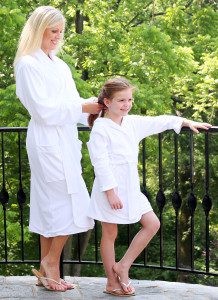 Kelsey MacLean provides fine clothing & accessories for babies, children and adults in a timeless country club style.  The collection, featuring classic designs, is expertly crafted in Peru of decadently soft Pima cotton and other fine textiles for superior comfort and long life. Each piece can be personalized with your monogram, name & logo for a one of a kind garment.
The fine custom-embroidered luxury apparel initially launched in January 2013 as Fore Kids Golf in the country's most exclusive hotels, resorts, country clubs and golf clubs. The company has earned Preferred Vendor status for The Ritz-Carlton Hotels and is an Official Licensee of the Tournament Players Club (TPC) Network.
About Kelsey McLean The Founder

Kelsey McLean is the Founder and Creative director of Kelsey MacLean. Despite being diagnosed with dyslexia and ADHD at a young age, Kelsey rose above her disabilities to graduate from Pine Manor College in Boston, MA, in 1996 with a BA in International Business and became a successful real estate agent, specializing in working with developers to create high-end condominiums and townhouses in downtown Boston.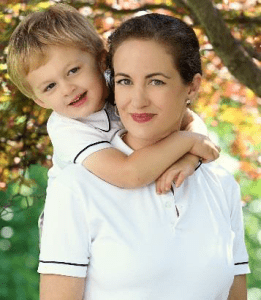 Finding it difficult to locate well-made, timeless, yet comfortable clothing for babies and small children anywhere in the golf industry, Kelsey founded Fore Kids Golf LLC in 2012, manufacturing a line of children's apparel, designed in classic styles that are always club-appropriate and expertly crafted in Peru of the finest Pima cotton and other fine textiles. In the fall of 2015, Kelsey is launching KelseyMaclean.com, offering her line of custom embroidered, exquisite apparel nationally for babies, children and adults.
In 2015, Kelsey was named one of "Oklahoma's 50 most powerful people; Next Generation."
As Seen In

People StyleWatch