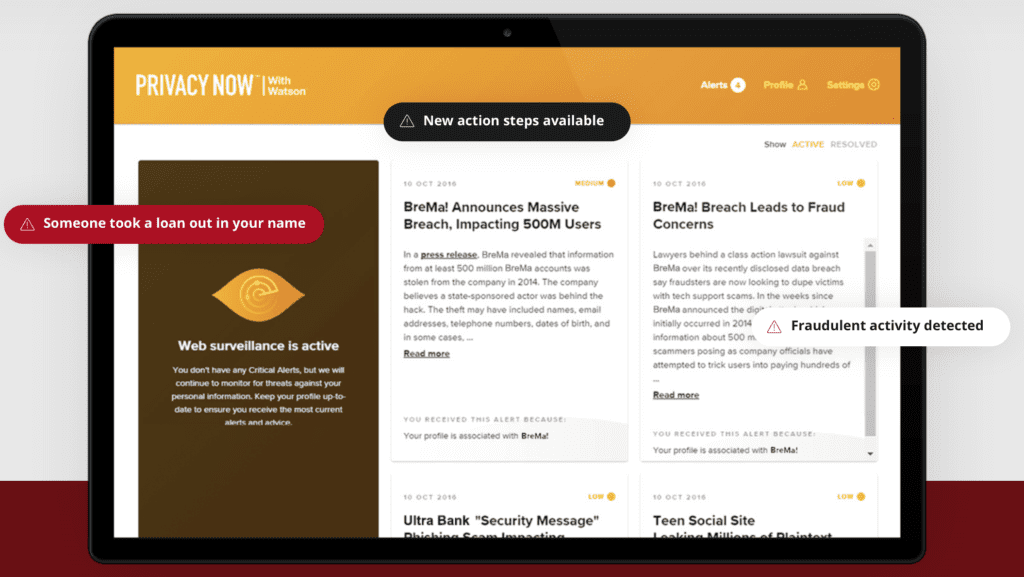 Identity Guard, a leader in providing identity protection services to more than 47 million U.S. consumers, employers and breach victims, has launched the first Watson-enabled consumer identity protection and privacy service for personalized protection through advanced monitoring and analytics.
Privacy Now™ combines financial account monitoring of traditional identity protection services with comprehensive monitoring of consumers' self-reported behavioral, social, and professional data. In addition, the proprietary risk algorithm by Identity Guard® monitors the web, public record data and other relevant safeguards. Privacy Now™ analyzes this data combined with personal profile data that users choose to share to provide near real-time alerts. It also gives feedback for a highly personalized service that redefines identity theft protection and addresses the much larger market of providing protection for privacy and personal information.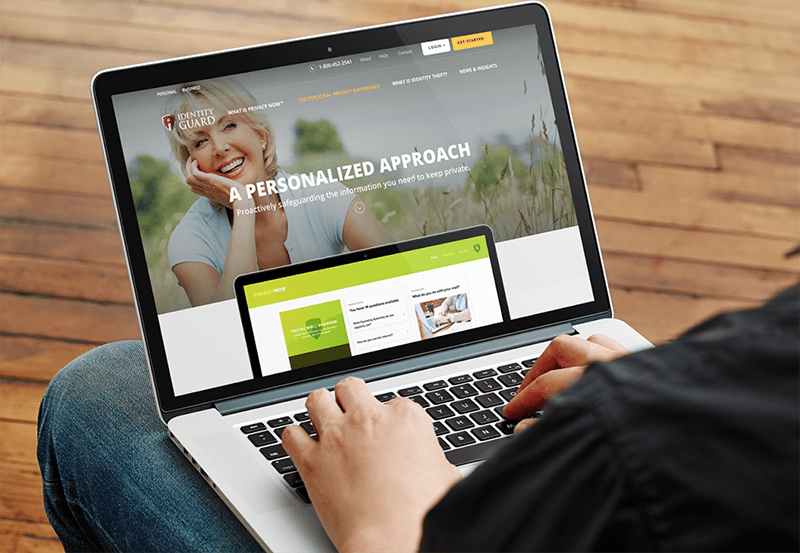 About Identity Guard
Identity Guard® is a proactive identity and credit monitoring service that delivers premium solutions to help busy families and individuals take control over their personal and private information. Our services help educate and empower individuals to protect themselves from the growing threat of identity theft with premier identity protection and credit monitoring solutions. Identity Guard® is provided by Intersections Inc. (NASDAQ: INTX), which, since 1996, has protected more than 47 million consumers.