About Jennie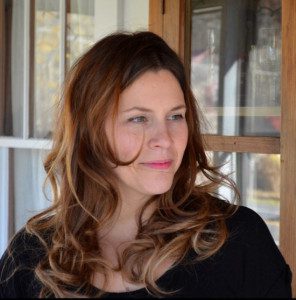 Accomplished personal chef, recipe developer, food writer and single mom, Jennifer Perillo, is the former food editor at Working Mother magazine, contributes to FN.com, Saveur, Food 52 and Relish. She also publishes In Jennie's Kitchen, a hi
ghly followed food and lifestyle blog dedicated to from-scratch cooking, one recipe at a time. She lives with her two daughters in Brooklyn, New York.
Homemade With Love
With its delectable recipes and charming girl-next-door tone, Jennie's debut cookbook, Homemade With Love, is an instant hit and has made the pages of The Wall Street Journal, The New York Times, The New York Daily News and Food 52, just to name a few.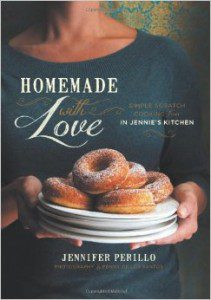 She has long written on the pleasures and importance of cooking from scratch, buying local and eating at home. Even after the sudden death of her young husband, Mikey, in 2011, gathering her family together around the table was Jennie's recipe for healing. Though many things about her life have changed, her commitment to eating for nourishment – physical and spiritual – has not. Jennie shares her love for her farmer's markets and local purveyors while dishing out a hearty dose of practical culinary know-how for the working parent – or any busy cook. Jennie's distinctive voice is an evangelist for eating close to home, lingering around the table.
As Seen On